United Airlines has partnered with GoHealth Urgent Care to offer coronavirus test to its passengers flying to Hawaii on the day of the travel. This makes United Airlines the first air carrier of the United States that if offering this facility. The rapid response coronavirus test will eventually open up more destinations for passengers during the pandemic. The facility will be available for passengers who have booked tickets from San Francisco to Hawaii. This is one of the most popular destinations and the service will start on October 15. Hawaii has decided to lift two weeks necessary quarantine period for passengers from this date. The island has eased the rule for travelers tested negative for coronavirus within 72 hours of their departure.
But the test won't be cheap and the travelers will have to pay for it. The company said that the test will provide results within 15 minutes. According to United Airlines, the cost of the rapid test will be USD 250. This is much more than what many travelers will pay for the air tickets of their round trip as it has dipped as low as USD 198 off late. Moreover, the cost of the rapid test at the airport cannot be billed to personal insurance policies. The airline has also offered a second option to its customers. This is a mail-in test which is being provided by a company called Colour. This is a much cheaper option and will be available to United travelers as the cost of USD 80 with the additional cost of shipping.
This allows users to initiate the test at least 10 days ahead of the scheduled trip and give their sample within 72 hours of their trip, a spokesperson said. According to United Airlines, it has worked closely with the officials of Hawaii to ensure that no passenger with a negative test report is subjected to 14 days quarantine. A lot of people have shown interest to get back to Hawaii but are not clear about the rules and hence they are in dilemma. Passengers who want to get the test done at the airport can schedule an appointment online.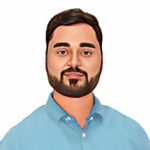 Anurag Sharma
He has been helping in business of varied scales, with key strategic decisions. He is a specialist in healthcare, medical devices, and life-science, and has accurately predicted the trends in the market. Anurag is a fervent traveller, and is passionate in exploring untouched places and locations. In his free time, he loves to introspect and plan ahead.