A new study has reported that more than 500000 children have been diagnosed with COVID19 infection since the inception of the pandemic. Experts have said that children with positive COVID19 account for 9.8 percent of all coronavirus cases in the United States. Around 6.3 million cases of coronavirus have surfaced in the US so far. This report has been published by the American Academy of Pediatrics (AAP). The agency has said that nearly 70 630 children have been tested positive for COVID19 recently, which accounts for a 16 percent increase in child cases over two weeks. The new child cases have brought the national number of child cases to 513415. Puerto Rico has been among the six states, which have reported a significant increase in child cases of coronavirus.
The AAP and Children's Hospital Association have gathered the data of children from different age groups, who have tested positive for coronavirus across 49 state health departments including New York City, Guam, and Puerto Rico. However, the AAP has said that Texas was not included in the report. The study says that the aggregate death toll for children due to pandemic in the US has reached 103. The death rate in children with COVID19 accounts for 0-0.3 percent of all COVID19 deaths across 42 states, said the report. Around 18 states have reported no deaths so far, as per the experts. The AAP has also said that children are less likely to be severely ill due to COVID19. However, some health experts have claimed that children can easily spread the virus.
In the meantime, the US Centers for Disease Control and Prevention (CDC) has released a report on a new and deadly pediatric disease, which is similar to coronavirus. The CDC has been keeping a close watch on an outbreak of multisystem inflammatory disease among children since mid-May. This disease is also known as PMIS. The federal agency has termed it as a serious condition linked with COVID19. Experts have said that this condition can emerge after the recovery from COVID19 infection and at times after being exposed to someone with coronavirus. Health officials have said that this disease can lead to serious and deadly cardiac complications in children.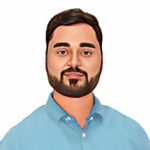 Anurag Sharma
He has been helping in business of varied scales, with key strategic decisions. He is a specialist in healthcare, medical devices, and life-science, and has accurately predicted the trends in the market. Anurag is a fervent traveller, and is passionate in exploring untouched places and locations. In his free time, he loves to introspect and plan ahead.