Honda Motor Co. and General Motors have decided to develop an alliance for developing new cars in North America. The two automakers will share engineering costs and vehicle research and development. Under the North American automotive alliance, both manufacturers will share common vehicle platforms. The move will take several decades of cooperation to the next step. They have intensified the cooperation in the recent years with the joint investment in Cruise. Cruise is a ride hailing startup affiliated to GM and now valued around USD 20 billion. Both companies have pledged to create two new electric vehicles using the Ultium battery technology of General Motors. The alliance means that both will use the same physical structures and machinery for various models.
The alliance holds significance as it revolves around the North American market which comprises the US and Canada. This is because General Motors has been the number one automakers by sales volume in the US and has been around for over a century. Similarly, Honda has been manufacturing and selling vehicles in the United States for decades in the world's most competitive market. But there are some interesting figures to know for the uninitiated. General Motors once had a dominant 50 per cent of sales which saw a continuous downfall. It has been just under 20 per cent for quite some time. On the other hand, Honda has a little more than 15 per cent.
The strategic move is expected to help both the car manufacturers in gaining back the market share. General Motors in a statement said that the alliance with Honda would generate substantial cost efficiencies and leverage the best technologies. This would help both the automakers invest more in next-generation technologies. However, once should understand that the alliance in the auto sector has a bumpy track record. We all know that the Chrysler and Daimler alliance was a disaster. The Renault, Nissan and Mitsubishi alliance also saw a downturn.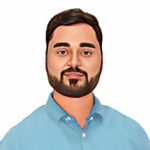 Anurag Sharma
He has been helping in business of varied scales, with key strategic decisions. He is a specialist in healthcare, medical devices, and life-science, and has accurately predicted the trends in the market. Anurag is a fervent traveller, and is passionate in exploring untouched places and locations. In his free time, he loves to introspect and plan ahead.