Everyone is currently going against China because of the coronavirus pandemic and business rivalries. Trump was already curated with the Chinese government because of the trade war, and now the coronavirus pandemic situation has ignited this fire more. A recent report from the white house claims that Trump is thinking of banning tik tok in the USA. While boarding the air force plane, Trump said he is going to ban tikTik in the USA soon. He mentioned using an executive order or economic power that the country's president has when it comes to emergencies.
It seems like President Trump is quite furious with the tiktok and it's increasing market. Trump said he has authority, and everyone is quite aware of such actions. A few days ago, officials were planning to get a sign from President Trump banning ByteDance, a Chinese social media company that also owns TikTok. This action was going to help get the operations of the tikTok in the USA, which would help Trump's anti-China campaign also. Things haven't been easy for China in the USA since he came to power.
Now a coronavirus pandemic has hit the country quite hard, and everyone is expecting some strict actions against the Chinese popular video making app TikTok. Treasury Secretary Steven Mnuchin already told the reporters that they are doing security scrutiny of TikTok. Some reports are stating that the Chinese government is misusing the data of tikTok users. There was a rumor that ByteDance is trying to sell off the TikTok, and Microsoft was in the race to acquire it. But, Trump decided not to do any business with Chinese company ByteDance, and went ahead with the banning process. India has already banned this map, which had millions of users in thee, and in the USA also has 315 million active users on TikTok.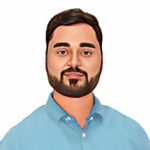 Anurag Sharma
He has been helping in business of varied scales, with key strategic decisions. He is a specialist in healthcare, medical devices, and life-science, and has accurately predicted the trends in the market. Anurag is a fervent traveller, and is passionate in exploring untouched places and locations. In his free time, he loves to introspect and plan ahead.