The news is for men who opt for testosterone treatment for better performance. Recently, ACP (American College of Physicians) has updated its guidelines regarding testosterone treatments for males. As per the organization, those supplements can assist men experiencing sexual problems. But the medication seems to offer fewer benefits in case of low energy levels. On Monday, ACP has announced that older men having low-levels of testosterone for years are eligible for testosterone treatment to treat sexual dysfunction. Researchers have estimated over 50 studies, including 38 randomized trials having a period of 6 months, to evaluate the pros and cons of testosterone treatments on healthy men. The team has observed age-related levels of low testosterone. But they have not considered other medical conditions like hypogonadism. Notably, the studies have monitored men from less than a year to three years.
Experts say mid-aged men should not be given testosterone for raising sex drive. They should be offered the treatment only to cure sexual malfunction. Researchers have found that the treatment assists in curing older men having a low level of sex hormones along with sexual functions like erections. But it had little or no impact on the physical functioning of a man. On one side, testosterone lifts a man's sex drive. One the other hand, it elevates the risk of strokes and prostate cancer.
Thus the ACP has issued the guidelines depending on the research published in the Annals of Internal Medicine. The agency has recommended doctors to prescribe the medication only to cure erectile dysfunction. The ACP noted doctors should talk over the advantages and side-effects of testosterone therapy with patients aiming to improve their performance. Even more, it recommends doctors to re-test men's symptoms within a year of starting testosterone treatment. Later, they should stop medication in men if it does not offer results. Dr. Robert McClean, the president of ACP, said many times patients ask about the low levels of testosterone, but they are dubious regarding its benefits.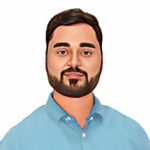 Anurag Sharma
He has been helping in business of varied scales, with key strategic decisions. He is a specialist in healthcare, medical devices, and life-science, and has accurately predicted the trends in the market. Anurag is a fervent traveller, and is passionate in exploring untouched places and locations. In his free time, he loves to introspect and plan ahead.