According to Medicaid Statistics, Medicaid is a joint federal and state program in the United States that provides health coverage to low-income individuals and families, including children, pregnant women, adults, seniors, and people with disabilities. It is the largest source of health coverage in the country, Serving millions of Americans. 
Editors Choice
Medicaid and CHIP enrollment numbers from March 2023 showed that 93,876,834 people were enrolled across 50 states and D.C.
As of May 2022, approximately 12.6 million California residents had enrolled in Medicaid health insurance programs – comprising roughly 14% of the 89.4 million nationwide enrollees (89 million).
As of April, there were 86,714,574 individuals enrolled.
7,162,260 individuals were enrolled in CHIP.
The total Medicaid expenditure was about $616.1 billion in 2022.
The federal expenditures in 2018 were about $386 billion in 2022.
The state expenditure was about $229.6 billion.
From 2018-2027, expenditures are anticipated to increase at an annual average rate of 5.3% and reach $1,0007.9 billion by 2027.
The United States has the highest expenditure on healthcare per capita globally. Medicaid accounted for 19% of health expenditure in 2022.
Estimates suggest that over time, the federal government will cover approximately 60% of total Medicaid costs; states will cover 40%.
About 17.8% of Americans were covered by 2020, and 18.9% in 2021.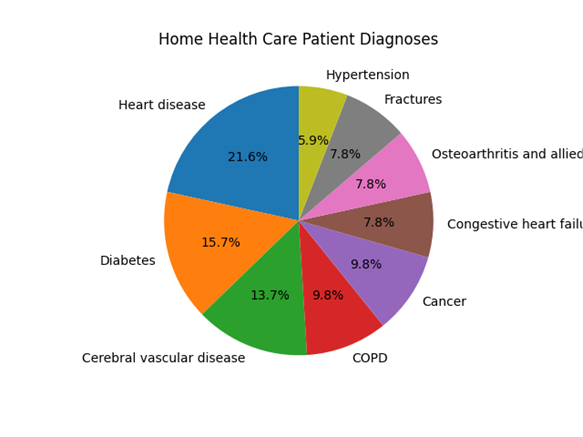 Medicaid Enrollment Statistics by State
California: Approximately 12 million.
New York: Approximately 7 million.
Texas: Approximately 4.5 million.
Florida: Approximately 4.2 million.
Pennsylvania: Approximately 3 million
Ohio: Approximately 3 million
Illinois: Approximately 2.8 million
Michigan: Approximately 2.7 million
North Carolina: Approximately 2.5 million
Georgia: Approximately 2.4 million
Medicaid Enrolment Statistics by Eligibility Group
Children: Approximately 36 million children were enrolled.
Adults: The number of adults enrolled in Medicaid varies based on eligibility criteria and state-specific factors. As of the most recent data available, there were approximately 27 million adults enrolled.
Individuals with disabilities: Approximately 10 million individuals with disabilities were enrolled in Medicaid.
Seniors: There were approximately 8 million seniors enrolled.
Pregnant women: Around 2 million pregnant women were enrolled.
Medicaid Expenditures Statistics by State
California: In 2021, California's total Medicaid expenditures amounted to $116.8 billion.
New York: New York's total expenditures reached $77.2 billion in 2021.
Texas: Total expenditures in Texas for 2021 were approximately $72.6 billion.
Florida: Florida's total expenditures amounted to $29.7 billion in 2021.
Pennsylvania: In 2021, Pennsylvania's total Medicaid expenditures were around $30.8 billion.
Ohio: Total expenditures in Ohio for 2021 reached $28.3 billion.
Illinois: Illinois reported total expenditures of $28.6 billion in 2021.
Michigan: Michigan's total expenditures amounted to $26.3 billion in 2021.
North Carolina: Total Medicaid expenditures in North Carolina for 2021 were approximately $18.8 billion.
Georgia: Georgia reported total expenditures of $15.1 billion in 2021.
Age Distribution of Medicaid Beneficiaries
Children: In 2020, approximately 40% of beneficiaries were children under the age of 18.
Adults: Adults aged 19 to 64 accounted for about 29% of enrollees in 2020.
Elderly: In 2020, individuals aged 65 and older constituted around 12% of beneficiaries.
Disabled: Approximately 14% of beneficiaries in 2020 were individuals with disabilities.
Dual Eligible: Dual eligible, who qualify for both Medicaid and Medicare, represent a significant portion of beneficiaries. In 2020, they accounted for about 15% of enrollment.
Medicaid and Long-Term Care
In 2021, Medicaid financed approximately 51% of all nursing home care expenditures in the United States.
As of 2021, over 4.6 million individuals received long-term care services and support through Medicaid's Home and Community-Based Services (HCBS) waivers.
HCBS spending accounted for about 57% of long-term care spending in 2021.
In 2021, total spending on long-term care services was approximately $177 billion.
Medicaid's share of total national long-term care spending was about 37% in 2021.
Fraud and Abuse
The estimated amount of fraud in the United States ranges from $19 billion to $65 billion annually.
In fiscal year 2020, the Medicaid Fraud Control Units (MFCUs) obtained 1,423 criminal convictions related to fraud and abuse.
In the same year, MFCUs initiated 1,136 civil cases and 1,275 administrative actions related to fraud and abuse.
Medicaid fraud investigations resulted in the recovery of over $2.6 billion in fiscal year 2020.
Approximately 10% of payments are estimated to be improper, resulting from fraud, waste, or abuse.
The estimated percentage of fraudulent payments within the program ranges from 3% to 10%.
Medicaid and the Affordable Care Act (ACA)
Before the Affordable Care Act (ACA) was introduced, around 50 million Americans, or one out of every six, did not have health insurance.
The United States spent almost 17% of its GDP on healthcare, the highest among developed countries.
In comparison, Australia's healthcare spending was around 9% of GDP, and Germany's was around 11%.
Surveys conducted in 2008 showed that over 80% of Americans were in favor of an overhaul of the healthcare system.
As of 2021, approximately 31 million individuals have gained healthcare coverage through ACA-related enrollment in programs such as Medicaid or insurance purchased from the Marketplace.
One study estimated that during the four years after 29 states expanded Medicaid, approximately 19.2 thousand lives were saved from treatable conditions like heart disease and diabetes.
Opponents of the ACA spent around $420 million on TV ads to portray the law negatively.
Supporters of the ACA spent only $27 million supporting the law.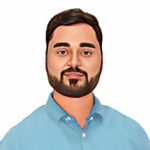 Anurag Sharma
He has been helping in business of varied scales, with key strategic decisions. He is a specialist in healthcare, medical devices, and life-science, and has accurately predicted the trends in the market. Anurag is a fervent traveller, and is passionate in exploring untouched places and locations. In his free time, he loves to introspect and plan ahead.