Contemporary Amparex Technology (CATL) of China has signed an agreement with Tesla. As per the agreement, CATL will supply lithium-ion power batteries to the US electric car maker for two years. CATL is already in partnership with some of the best-known automakers including Toyota and Volvo. The agreement signed between the two companies will be effective from July this year. There is no binding clause in the supply agreement and Tesla will be free to purchase batteries depending on its orders. Tesla is expected to use these lithium batteries in its Chinese Gigafactory in Shanghai.
Tesla has started delivering Model 3 electronic vehicles from the Shanghai factory. This is the first factory of Tesla outside the United States. The delivery of vehicles started within a year after the company started building its factory. The first cars were delivered to 15 employees of the company as part of a ceremony. Tesla had previously stated that it would start delivering cars before the Lunar New Year which falls on January 25. The Shanghai factor will help Tesla to gain a foothold in China and deliveries ahead of schedule marks an important milestone. China is the world's largest market for electric vehicles and the Shanghai factory will help Tesla to speed up deliveries. The move to open a car manufacturing unit in China is a well-planned strategy as it would insulate Tesla from the ongoing trade war between the US and China. This is the first wholly foreign-owned car plant in China.
Reports about the deal between CATL and Tesla have been doing for quite some time. It is crucial because the development comes after Panasonic decline to make batteries for Tesla in China. This forced the car manufacturer to either used batteries manufactured at Nevada plant or search for another local supplier. Panasonic Corporation has been so far the sole battery supplier for all Tesla vehicles. This is probably why Tesla signed the deal with CATL. The EV battery manufacturers started building a 30 GWh/year power battery plant in Yibin city of China in December 2019. It is planning rapid capacity growth and aiming to add over 140 GWh/year in the next two years. This will increase its global EV battery production by 163 per cent.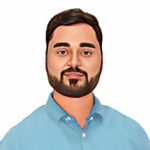 Anurag Sharma
He has been helping in business of varied scales, with key strategic decisions. He is a specialist in healthcare, medical devices, and life-science, and has accurately predicted the trends in the market. Anurag is a fervent traveller, and is passionate in exploring untouched places and locations. In his free time, he loves to introspect and plan ahead.