The CEO of the famous CrossFit fitness brand in the US has decided to leave as the CEO of the company after getting lots of backlashes for his controversial tweets. CrossFit, the US-based fitness brand, has lots of partnerships, endorsement, and many other things because of the company's CEO's controversial tweets about the ongoing hot topic. In one of his controversial tweets, Greg said, "racism is a public health issue," and the other tweet of him about the coronavirus said, "It's Floyd-19". In the second tweet, he made fun of George Floyd along with the current coronavirus outbreak situation.
He further mentioned the failure of the government in handling the quarantine situation by linking it with the current racism issue, which is going on in the USA. Greg said how quarantine was in this world before it was put by the government, which ultimately backfired on him and his company's business. His controversial tweets about the current racism issue were quite shocking because this issue is taken quite seriously by everyone, including billionaires like Jeff Bezos to ordinary Americans. Many celebrities are coming to support the black lives matter movement, and recently even Walmart CEO said to donate $100 million for building a race equality center.
But, with Greg, things became quite complicated with his controversial tweets like these, which made many people angry. CrossFit reportedly lost many of its good brand endorsement, partnership companies also. The impact was so brutal that the board had to remove Greg from his position as CEO of CrossFit because the company doesn't want to suffer from more losses because of Greg's tweets. To save its business partners, the company had to make this decision, which was quite evident after seeing the rage among people.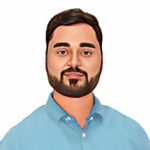 Anurag Sharma
He has been helping in business of varied scales, with key strategic decisions. He is a specialist in healthcare, medical devices, and life-science, and has accurately predicted the trends in the market. Anurag is a fervent traveller, and is passionate in exploring untouched places and locations. In his free time, he loves to introspect and plan ahead.