"According to mHealth Statistics, the global mHealth market accounted for revenue of USD 50.8 billion in 2022 and the market is expected to reach a revenue of USD 150.7 Bn in 2032."
Global mHealth Market Statistics
The global mHealth market accounted for revenue of USD 50.8 billion in 2022.
The market is expected to grow at a revenue of USD 150.7 Bn in 2032.
The market is growing at a CAGR (2022-2032) of 11.8%.
The market is expected to reach a revenue of USD 56.8 billion at the end of the year 2023.
Reason for downloading health apps among consumer statistics
73% of consumers downloaded health apps independently.
22% of users downloaded health apps by family/friend recommendation.
16% of users downloaded health apps by recommendation of their healthcare providers
7% of individuals downloaded health apps by recommendation of insurance company.
Statistics for use of mHealth apps in younger individuals
There were 6.64 billion smartphone users active in the year 2022, out of 83% of smartphone users who own a smartphone, and among them, 77% of users were young adults aged 18-29 years.
While 84 million people in the U.S. use healthcare apps, among them 30% of individuals rely on smartphones and mhealth apps.
Individuals under the age of 55 years are more relay on this technology than older adults.
Number of mHealth apps available in the Google Play Store from 1st quarter 2015 to 3rd quarter 2022 statistics
During the last period, there were 54,546 healthcare and medical apps available on the Google Play Store, a small decrease as compared to the previous quarter.
Between the beginning of 2020 and the end of 2021, the number of health apps available to Android users via Google Play Store reached more than 65,300 thousand during the last quarter of 2021.
COVID-19 Impact on mHealth Apps Statistics
The COVID-19 pandemic has had a significant impact on the use and development of mHealth apps. Due to the increased spreading of coronavirus, people have become health conscious and looking for a way to monitor and manage their health remotely. This has led to the demand for mHealth apps. Telemedicine apps have become more popular during the pandemic, allowing patients to consult with their healthcare providers.
Telemedicine demand during COVID-19 pandemic statistics
58% of surveyed physicians in 2021 view telehealth more favorably.
In January 2019, 82% of individuals preferred video visits.
69% of individuals rated their virtual visit a 9 out of 10.
In July 2019 found that 81% of respondents preferred a provider who offered telemedicine services.
Usage of telehealth has doubled from 14% in 2016 to 28% in 2019.
In the last five years, telemedicine has grown by 44%.
66% of consumers are eager to use telehealth, and 8% have tried it in 2019.
Only 20% of consumers willing to use telehealth said they would use it to see a pediatrician for their child.
(Source: singlecare)
Changes in Mobile Health Apps Usage Before and After the COVID-19 Outbreak in China
mHealth is a rapidly emerging technology in China due to strictly controlled medical needs during the COVID-19 pandemic. We have made some statistics to get detailed knowledge and insights into mHealth before and after the COVID-19 pandemic.
1.44 million apps were downloaded before the COVID-19 pandemic and in the period of the COVID-19 pandemic, 2.74 million apps were downloaded.
After the COVID-19 pandemic among the top 10 functions, 4 were related to maternal health and child health.
Pregnancy preparation ranked second, women's health ranked fifth, and pregnancy ranked sixth.
During the COVID-19 pandemic, 11.4% of mHealth apps added functions or content for COVID-19.
57.8% of healthy people used apps.
32.2% of patients with any disorder used mHealth apps during the COVID-19 pandemic.
24.7% of healthcare professionals used apps during the COVID-19 pandemic.
Challenges in mHealth Apps Statistics
There are several challenges when it comes to collecting and analyzing statistics on the challenges in mHealth apps. There are several challenges in mHealth apps. mHealth apps collect sensitive personal health data, which must be protected from cyber-attacks and unauthorized access.
The accuracy and reliability of health data collected by mHealth apps are essential for making informed decisions about patient's health. mHealth apps require robust technical infrastructure, including internet connectivity and servers to handle a large volume of data. Overall before adopting mHealth apps, it is necessary to take a deep look at the pros and cons of these mHealth apps.
Below are some statistics that can affect the development of secure mHealth apps.
There are 63% challenges including a lack of security guidelines and regulations developing in mHealth apps.
56% challenges of lack of knowledge of technology.
19% of challenges of lack of stakeholder involvement during mHealth app development.
13% of challenges are regarding lack of resources for developing secure mHealth apps.
42% of individuals worldwide are unaware of the use of mHealth apps.
50% of physicians did not plan to purchase mHealth apps due to consumer privacy issues and security concerns.
91% of mHealth apps fail cryptographic tests.
71% of all apps at least one app has high level vulnerability.
28% of iOS apps are vulnerable to encryption key extraction.
34% of Android apps are vulnerable to encryption.
83% of high-level threats have been mitigated using in-app protection.
Top 5 mHealth Apps Statistics
mHealth apps are gaining more popularity among the older and younger generations. 85% of individuals worldwide adopted mHealth apps on their smartphones and tablets. Below are some interesting statistics on the top 5 health apps that help you achieve fitness goals.
MyFitnessPal
It is the most popular health app that helps users to track their nutrition, exercise, and weight loss goals.
MyFitnessPal generated USD 171 million in revenue in the year 2021, with a growth of 67% year on year.
This app has 200 million users, making it the most popular health and fitness app.
Headspace
This app provides guided meditation and mindfulness exercises to reduce stress and anxiety.
Over 2 million people subscribe to Headspace and the app has been downloaded over 65 million times.
Headspace generated revenue of USD 150 million in 2022.
Fitbit
This app is designed to work with Fitbit wearable devices, this app tracks steps, distance, calories, and sleep quality.
Fitbit generated revenue of USD 1.21 billion in 2021, a 7% increase from the year prior.
More than 31 million people use Fitbit once a week.
Calm
Calm generated revenue of USD 200 million in the year 2020.
This app has over 4 million subscribers
The app was valued at USD 2 billion in its latest funding round.
More than 100 million people downloaded the Calm app.
Strava
Starva generated revenue of USD 167 million in 2021.
Starva has 95 million active users in 2022, with an additional 2 million every month.
More than 2 billion activities were completed on starva in 2021.
Starva app have 95 million users in the year 2022.
Starva increased in popularity in 2020, especially in Europe, the Middle East, and Africa.
Conclusion
Mobile Health (mHealth apps) have the potential to transform healthcare delivery by providing convenient and cost-effective healthcare services. The COVID-19 pandemic has surged the adoption of mHealth apps, creating new market opportunities for developers and investors in this field.
There are several challenges that developers and users face such as data privacy, security, and maintaining data accuracy.
Due to this challenge, mHealth apps becoming more popular and their potential benefits are increasing. With continued innovations and improvements in mHealth apps, it is expected that they will play an important role in healthcare delivery in the future.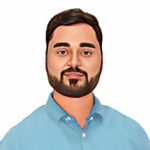 Anurag Sharma
He has been helping in business of varied scales, with key strategic decisions. He is a specialist in healthcare, medical devices, and life-science, and has accurately predicted the trends in the market. Anurag is a fervent traveller, and is passionate in exploring untouched places and locations. In his free time, he loves to introspect and plan ahead.