According to End-of-Life Care Statistics, End-of-life care, also known as palliative care, refers to the comprehensive medical, emotional, and psychological support provided to individuals who are nearing the end of their lives, often due to terminal illnesses or conditions.
This specialized form of care focuses on enhancing the quality of life for patients and their families during the final stages of life, aiming to manage pain, alleviate symptoms, and offer emotional and spiritual support.
Editor's Choice
Prevalence of Palliative Care Need: Over 40 million people worldwide require palliative care annually, with the majority in low- and middle-income countries.
Access to Palliative Care Services: Only about 14% of people in need of palliative care receive it, indicating a significant gap in access to services.
Common Terminal Conditions: Cancer accounts for around 70% of all deaths requiring palliative care, followed by cardiovascular diseases and chronic respiratory conditions.
Unequal Access by Region: Disparities in palliative care access are evident, with higher availability in high-income regions compared to low-income regions.
Caregiver Strain: Family caregivers provide around 80% of palliative care at home, often experiencing high levels of physical and emotional strain.
Legalization of Euthanasia: Euthanasia and assisted dying are legally permitted in several countries, with varying regulations and safeguards in place.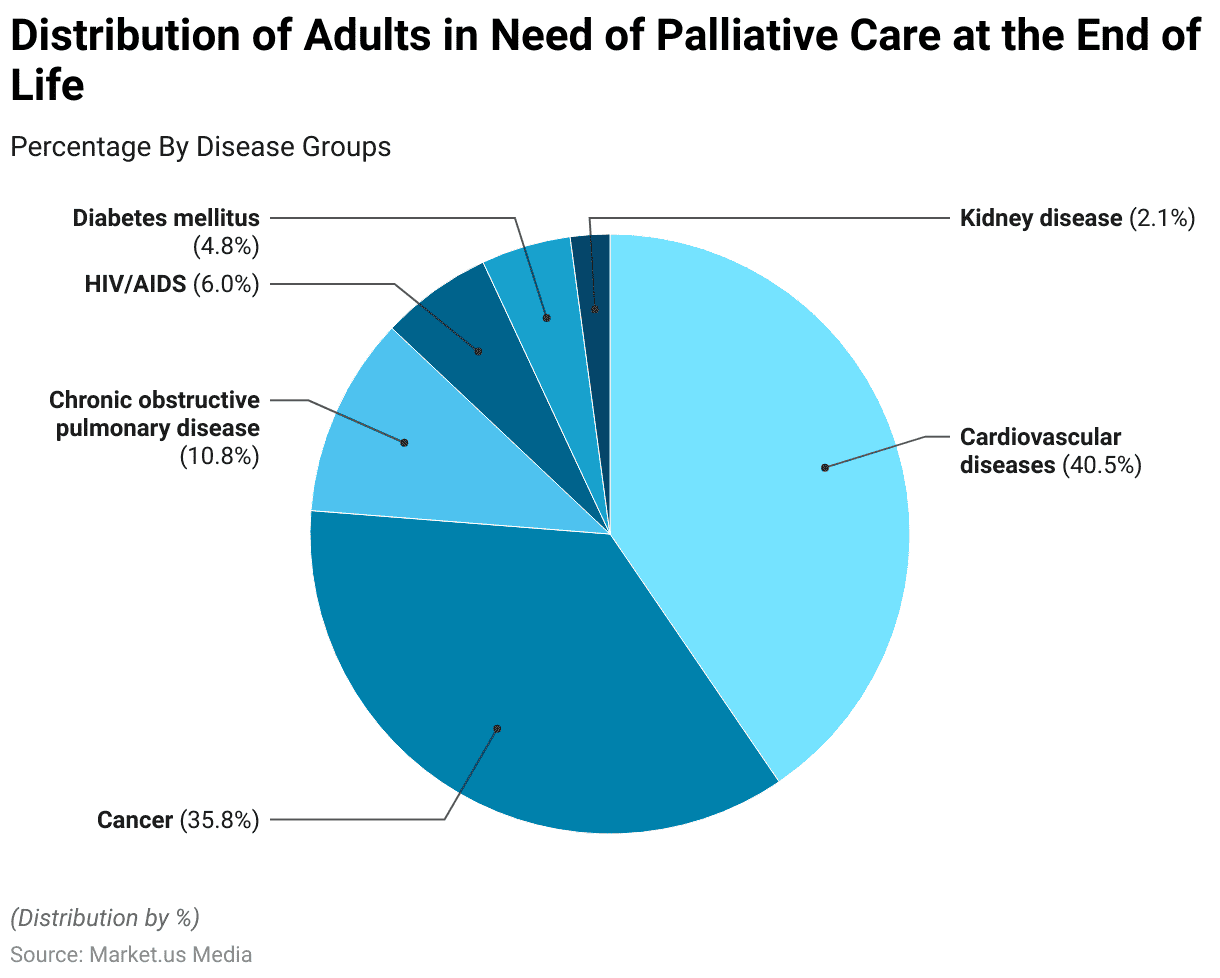 Prevalence of End-of-Life Care Needs Statistics
Hospice Market size is projected to reach a USD 75.8 Bn growth rate at a CAGR of 8.20%
In 2022, 40 million people will require palliative care globally, with this number projected to rise due to aging populations and increased chronic illnesses.
Approximately 56% of people who died in 2017 experienced conditions that would benefit from palliative care, such as cancer, cardiovascular diseases, chronic respiratory diseases, and diabetes.
In high-income countries, about 67% of individuals who die receive palliative care, while the coverage drops to only 14% in low-income countries.
By 2060, the number of older adults (aged 65 and above) worldwide is expected to more than double, leading to an increased demand for end-of-life care services.
In some regions, such as Sub-Saharan Africa, only about 5% of people in need of palliative care receive it, highlighting significant disparities in access.
Around 82% of people requiring palliative care live in low- and middle-income countries, emphasizing the need for improved access to these services globally.
In the United States, over 50% of patients with advanced cancer receive late hospice referrals, indicating potential gaps in timely access to end-of-life care.
Globally, over 80% of children with cancer are diagnosed in low- and middle-income countries, underscoring the importance of expanding palliative care for pediatric patients.
In many parts of the world, cultural and religious beliefs can impact end-of-life care utilization, leading to variations in treatment preferences and decisions.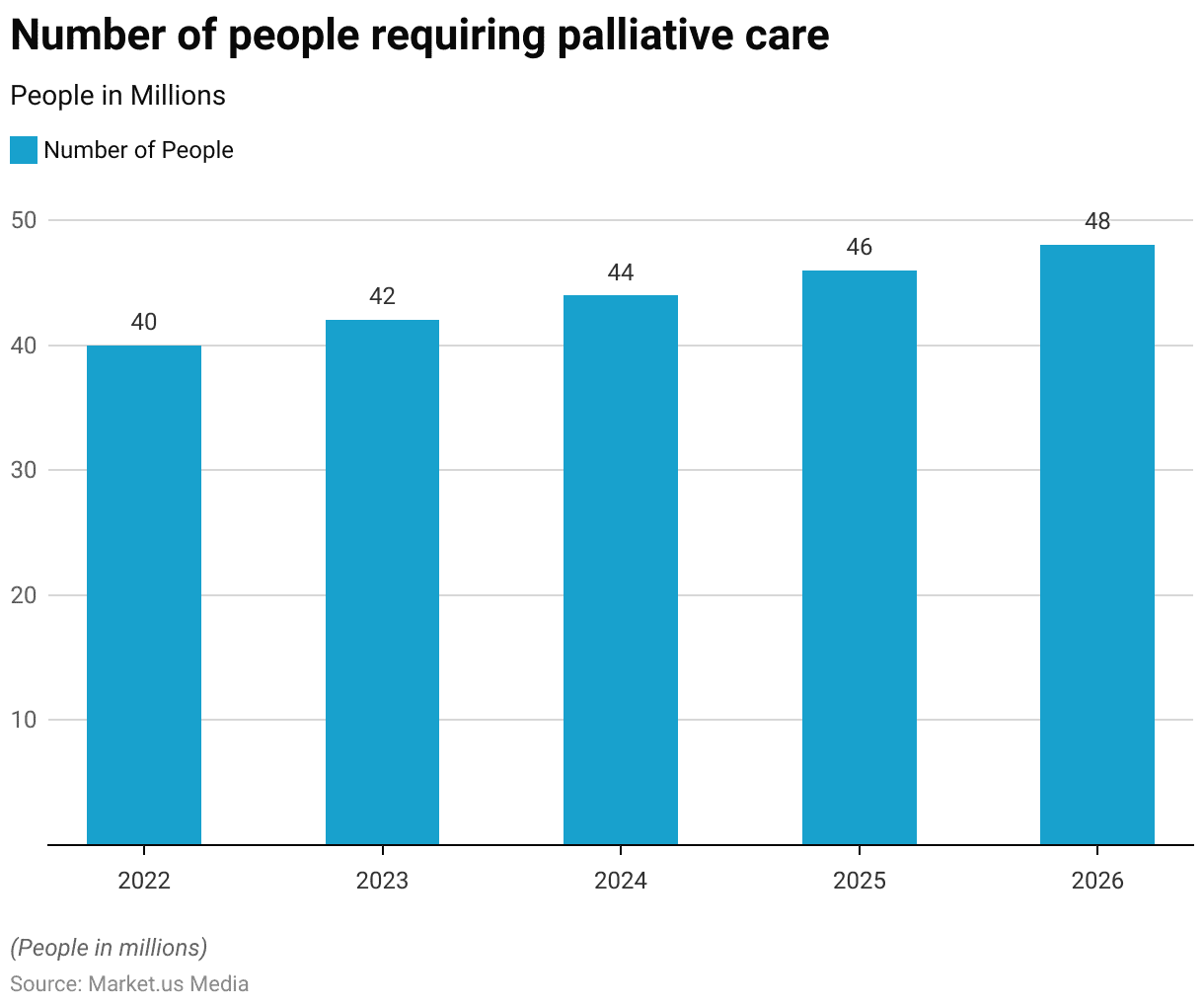 Age Distribution of Individuals Receiving End-of-Life Care
Individuals aged 65 and older constitute the largest demographic receiving end-of-life care, accounting for approximately 70% of all cases globally.
Adults aged 45 to 64 make up around 20% of individuals receiving end-of-life care, often due to chronic illnesses and cancer diagnoses.
Young adults aged 18 to 44 represent a smaller percentage, around 5%, receiving end-of-life care, primarily due to traumatic injuries and advanced-stage diseases.
Pediatric patients, comprising approximately 1% of cases, receive end-of-life care tailored to their unique medical, emotional, and developmental needs.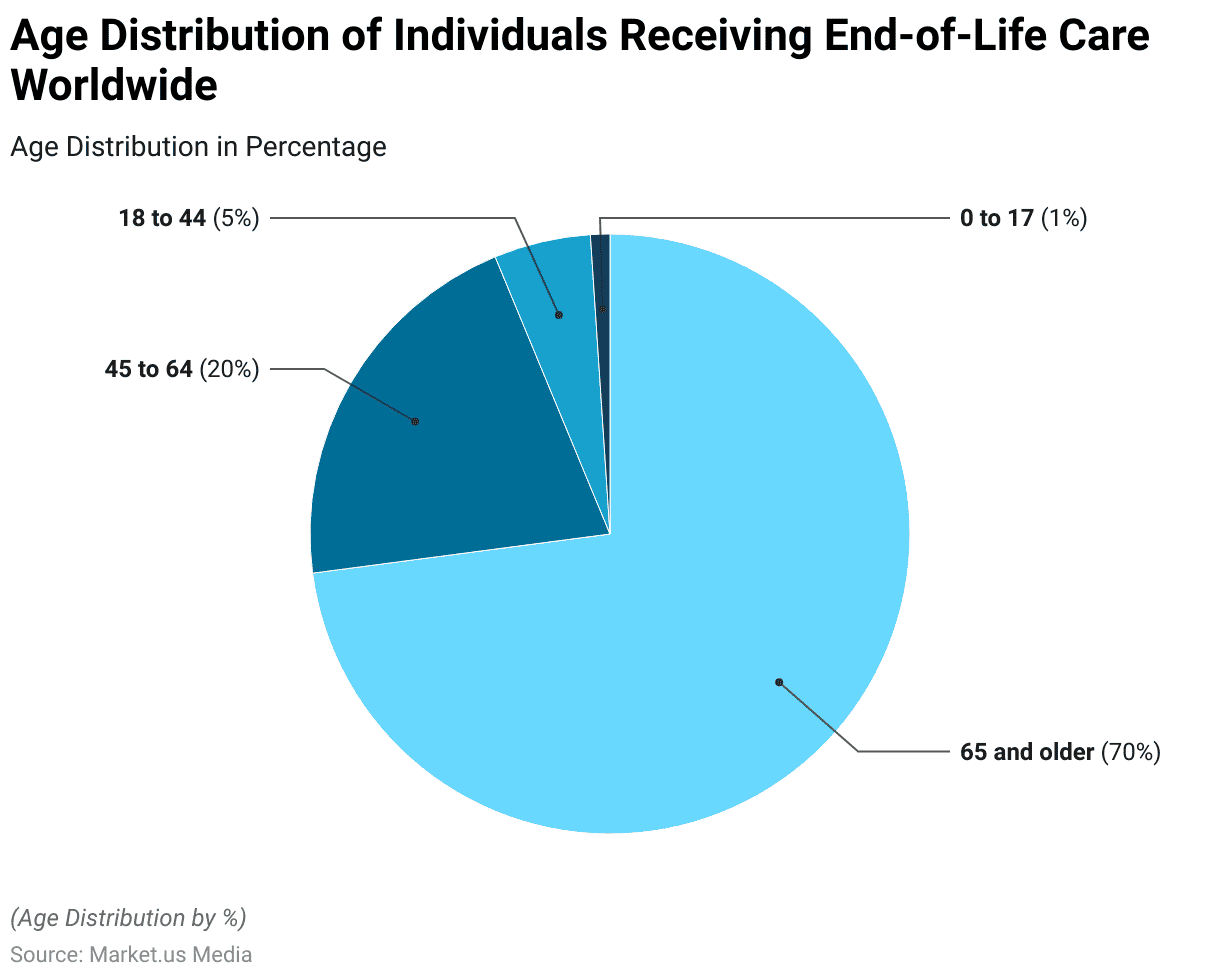 Common Illnesses and Conditions Requiring End-of-Life Care
Cancer
Cancer accounts for approximately 70% of all deaths related to end-of-life care globally.
The most common types of cancer requiring end-of-life care include lung, colorectal, breast, and prostate cancer.
About 30% of cancer patients experience uncontrolled pain in the last months of life.
Only 14% of cancer patients in low-income countries have access to palliative care services.
The median survival time after entering hospice care for cancer patients is around 25 days.
Cardiovascular Diseases
Cardiovascular diseases, such as heart failure and stroke, are responsible for over 30% of deaths requiring end-of-life care.
In the last year of life, heart failure patients experience an average of 11 hospitalizations.
Less than 10% of heart failure patients worldwide receive palliative care services.
Roughly 40% of patients with advanced heart failure experience symptoms of depression.
Only 20% of patients with advanced heart failure have documented conversations about end-of-life preferences.
Neurological Disorders
Neurological disorders like Alzheimer's disease and Parkinson's disease contribute to 15% of end-of-life care cases globally.
Nearly 80% of individuals with advanced dementia residing in nursing homes have limited access to specialized palliative care.
Only 10-20% of patients with advanced Parkinson's disease receive palliative care support.
The prevalence of depression in patients with advanced neurological conditions ranges from 20% to 40%.
Caregivers of individuals with neurodegenerative disorders experience high levels of burden and psychological distress.
Respiratory Diseases
Respiratory diseases, including chronic obstructive pulmonary disease (COPD), account for about 10% of end-of-life care cases.
Only 25% of COPD patients with severe breathlessness receive adequate palliative care.
Approximately 70% of advanced COPD patients experience symptoms of anxiety and depression.
The 1-year survival rate for patients receiving mechanical ventilation for end-stage respiratory failure is around 25%.
Palliative care reduces hospitalizations by 40% for patients with severe respiratory diseases.
HIV/AIDS
HIV/AIDS contributes to approximately 5% of end-of-life care cases worldwide.
Antiretroviral therapy has significantly increased life expectancy, but end-of-life care remains crucial for managing advanced AIDS-related illnesses.
Over 60% of AIDS-related deaths occur in sub-Saharan Africa.
Stigma and discrimination continue to hinder access to palliative care for individuals with HIV/AIDS.
Less than 10% of people living with HIV receive palliative care services.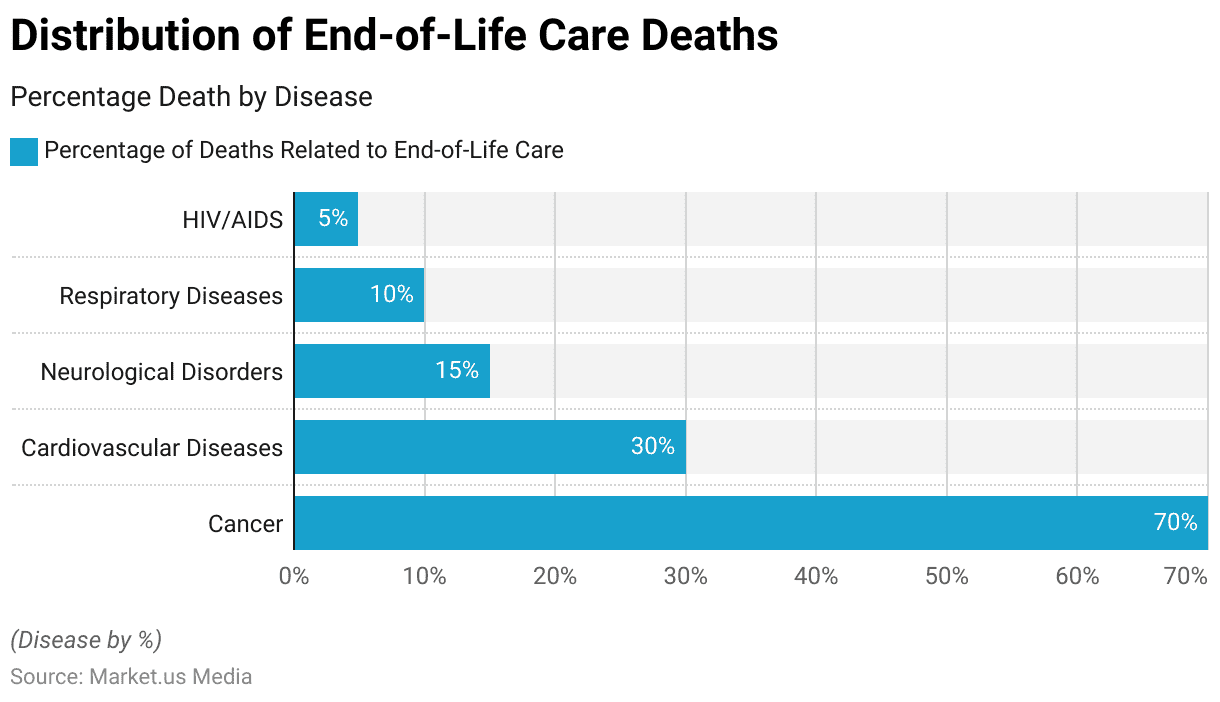 Pain Management and Symptom Control in End-of-Life Care
Pain Prevalence: Pain is reported in about 70-80% of patients with advanced cancer and up to 75% of those with advanced heart failure.
Inadequate Pain Relief: Around 50% of patients with cancer and 80% of patients with non-cancer terminal illnesses do not receive adequate pain relief.
Opioid Use: Opioids are used to manage severe pain in around 80% of patients receiving palliative care.
Barriers to Pain Management: Barriers to effective pain management include concerns about opioid addiction (50%), regulatory restrictions (40%), and lack of education among healthcare providers (30%).
Opioid Access: Only about 10% of the world's population has adequate access to opioid pain medications for end-of-life care.
Patient Satisfaction: Effective pain management improves patient satisfaction, with up to 90% of patients reporting improved quality of life and comfort.
Multidimensional Symptom Burden: Approximately 60-80% of patients in palliative care experience multiple symptoms, including pain, fatigue, and psychological distress.
Symptom Relief: Palliative care interventions lead to significant reductions in symptoms, with studies reporting 50-70% improvement in symptom control.
Psychosocial Support: Integrated palliative care provides psychosocial support, leading to a 50% reduction in anxiety and depression among patients
Caregiver Impact: Family caregivers report improved well-being when patients receive effective symptom control, reducing caregiver stress by up to 40%.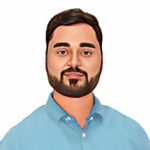 Anurag Sharma
He has been helping in business of varied scales, with key strategic decisions. He is a specialist in healthcare, medical devices, and life-science, and has accurately predicted the trends in the market. Anurag is a fervent traveller, and is passionate in exploring untouched places and locations. In his free time, he loves to introspect and plan ahead.