Walmart has decided to enter the insurance market with the launch of Walmart Insurance Services. The retail giant said that the services will start on October 15. According to the company, it has ventured into this market to assist people while taking insurance plans that have historically been a cumbersome and confusing process. David Sullivan, general manager of Walmart Insurance Services, said that Walmart wants people to feel confident while selecting a Medicare plan that is best suited for them. "We want to their most trusted partner in the health care journey," Sullivan said.
Walmart Insurance Services will be a licensed insurance brokerage and the selling of Medicare insurance plans will coincide with the Annual Enrollment Period (AEP) of this year. Initially, the agency will only sell Medicare plans from some of the well-known providers including Humana, UnitedHealthcare, Clover Health, Simply Health, Amerigroup, Wellcare, and Anthem. The company said it has plans to add more in the near future. Walmart Insurance Services is registered in all 50 states along with Washington, D.C. Medicare plans also include Medicare Supplement plans and Medicare Advantage. Medicare Advantage is for Americans with disabilities and who are older than 65 years. According to Sullivan, there is a lot of scope for the company as only 1 in 10 beneficiaries of Medicare is enrolled in a plan.
According to the company, it will assist customers in selecting the right Medicare plan and help them save money. Walmart is known for serving budget conscious customers and it will concentrate on the same in initial days. Walmart has already a footprint in the health care sector. U.S. health centers are already being operated by Walmart. These centers offer low-cost services such as counseling and dental care. Walmart has chalked out a strategy about being the most cost-effective insurance provider in the market. The company said that scaling of various health care services will take time but once done management will look for options to integrate some of them with Walmart+. The Company said these health care services would distinguish it from competitors.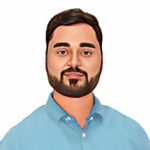 Anurag Sharma
He has been helping in business of varied scales, with key strategic decisions. He is a specialist in healthcare, medical devices, and life-science, and has accurately predicted the trends in the market. Anurag is a fervent traveller, and is passionate in exploring untouched places and locations. In his free time, he loves to introspect and plan ahead.